---
Hearing Test and Evaluation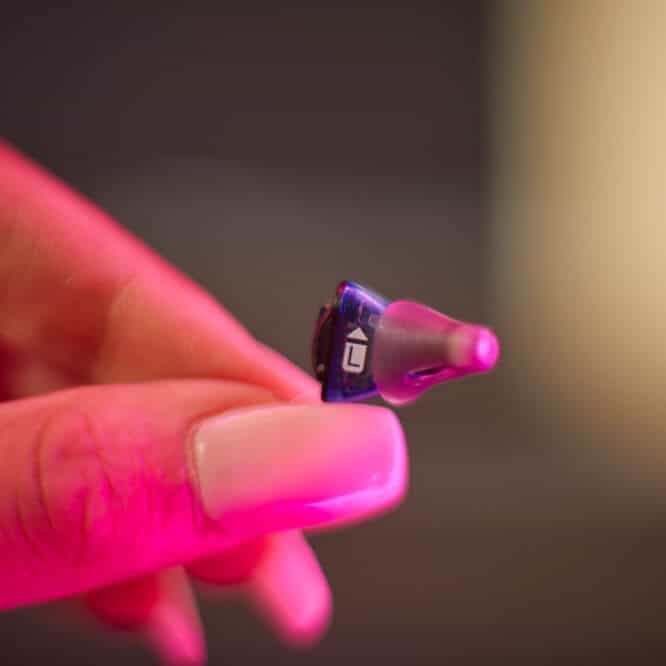 ---
Hearing Test and Fitting
Once a hearing loss is identified, a hearing aid may be prescribed and fitted. A&A Audiology is a full dispensing center, offering the most advanced fully digital hearing aids. Our unique pricing structure features itemized pricing. Professional service fees include comprehensive fitting and follow-up services, including reprogramming and ongoing care. Each hearing aid comes with at least a two-year repair warranty, a one-time loss and damage guarantee and a 30-day adjustment period. Any returns during the adjustment period are given a full refund less the professional service fees for the hearing evaluation, communication needs assessment and fitting fee.
Five Elements of Properly Fitted Hearing Aids
Schedule a Hearing Test
A&A Audiology clinic is located in Scottsdale, AZ. To schedule an appointment, please contact the clinic.
Additional Resources
1. Hearing Exam and SelectionFollowing a comprehensive hearing evaluation, the audiologist will assess all of your audiological and non-audiological needs to determine which style and technology is best suited to meet your communication needs. Additional hearing tests such as frequency-specific loudness discomfort levels are completed at this time and ear impressions are taken to ensure a proper fit of the earmolds or hearing aids.
2. Hearing Aid Prescriptive Programming All hearing aids are preprogrammed based on an appropriate prescriptive method. Electroacoustic measurements are used to verify that the hearing aid's electroacoustic parameters are set appropriately according to your individual hearing loss. Such careful attention to programming is a first step in ensuring a properly fitted hearing instrument.
3. Hearing Aid Verification and Validation On the day of the fitting, specialized real ear measurements are taken to verify that the gain and output of the hearing aid have been set to amplify speech appropriately within your dynamic range of hearing. Aided, objective testing is also performed to validate your ability to hear soft sounds, and to recognize speech at normal levels in quiet and in noise with your new hearing aids.
4. Hearing Aid Orientation and Counseling Personal hearing aid orientation is provided to ensure that you understand how to properly care for and use your hearing aids. Counseling is provided regarding proper expectations based on your hearing loss, the need to allow for an adaptation period and the importance of using communication strategies to gain the most benefit from your new hearing aids.
5. Hearing Aid Follow-up Initial and ongoing follow up is important to long-term success. During the initial adjustment period, the audiologist will closely monitor your performance and provide any adjustments to the hearing aids as necessary. Outcome measurements are used to assess if the goals of the fitting have been met. All follow up is included for two years and should occur regularly in three-month intervals.
Hearing Aid Related Services
A&A Audiology offers hearing aid service, repair and comprehensive, prescription-based reprogramming on any hearing aid regardless of make/model or where it was originally fitted. Walk-in hours are available on selected days; please call first so we know you are coming. The Repair and Service Clinic is staffed by our skilled hearing aid technician.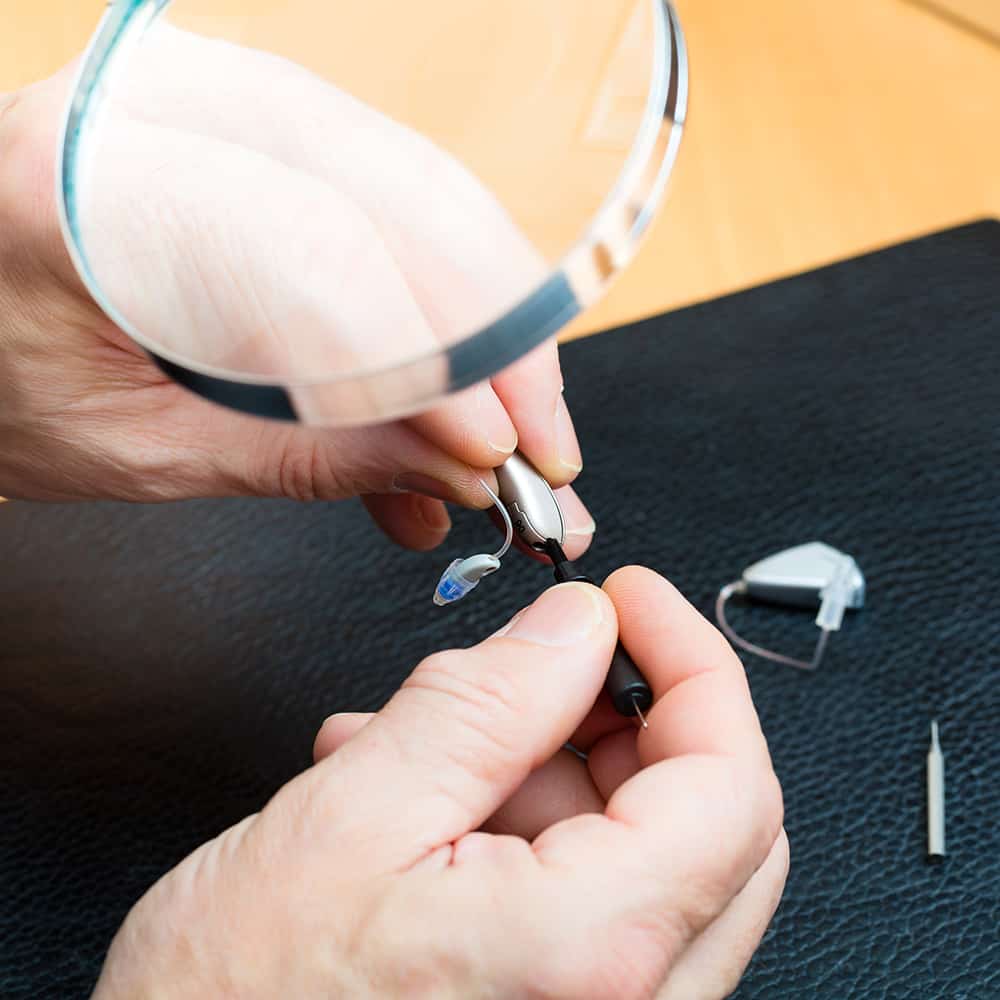 ---
Hearing Aid Repair and Modification Laboratory
Sophisticated electroacoustic analysis equipment is used to objectively determine current functioning, appropriateness of the fitting and the need for service of your hearing aids. Minor in-office repairs, modification to electroacoustic settings and/or physical modifications can be done to improve hearing aid satisfaction. In-warranty or out-of-warranty manufacturer repairs are done as necessary.
Custom Earmolds for Hearing Aids
A properly selected and fitted custom earmold is an integral component of the overall fitting of behind-the-ear hearing aids. Our audiologists carefully select the earmold style and material needed to provide a comfortable and highly effective sound transmission to the ear.
---
Custom Specialty Molds for Recreation
Custom plugs are available to keep water from entering the ears when showering or swimming; communications earmolds allow for a custom, comfortable fit for pilots, and users of telephone headsets and cell phones. Custom earmolds also available for iPod-type earbuds.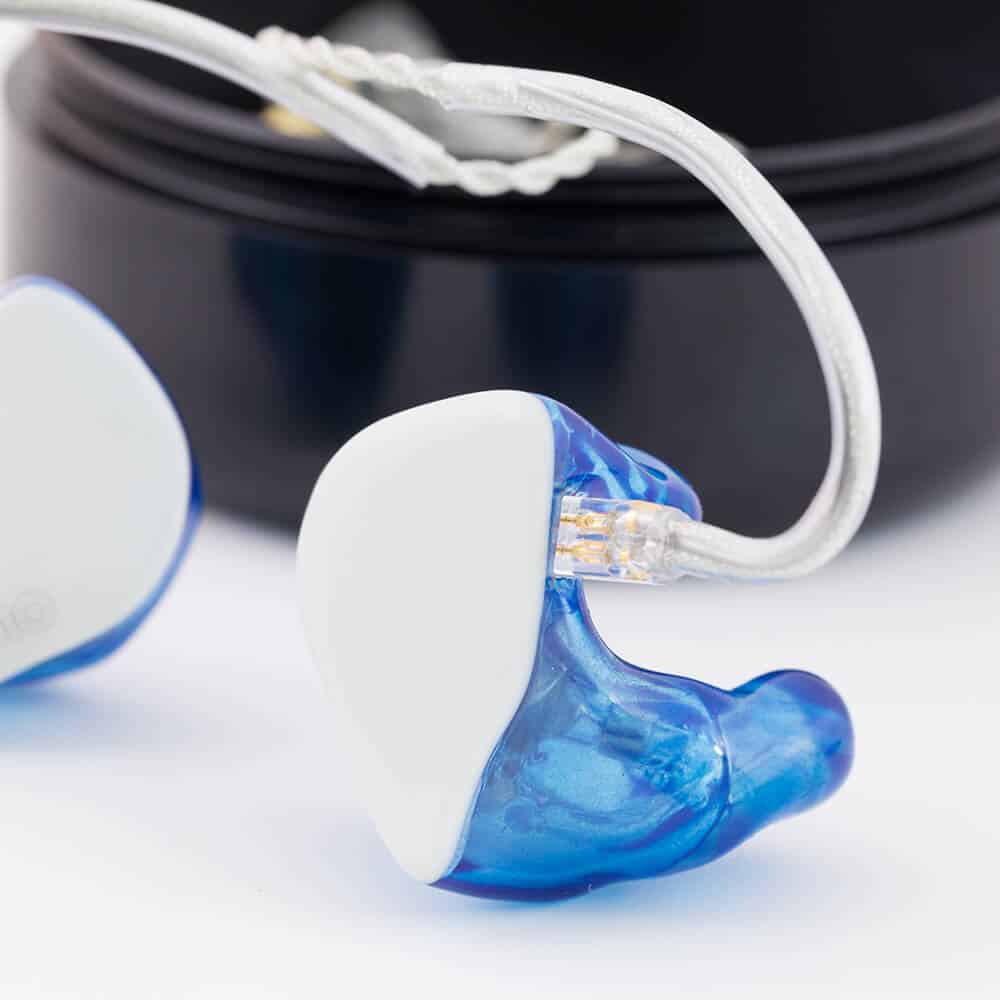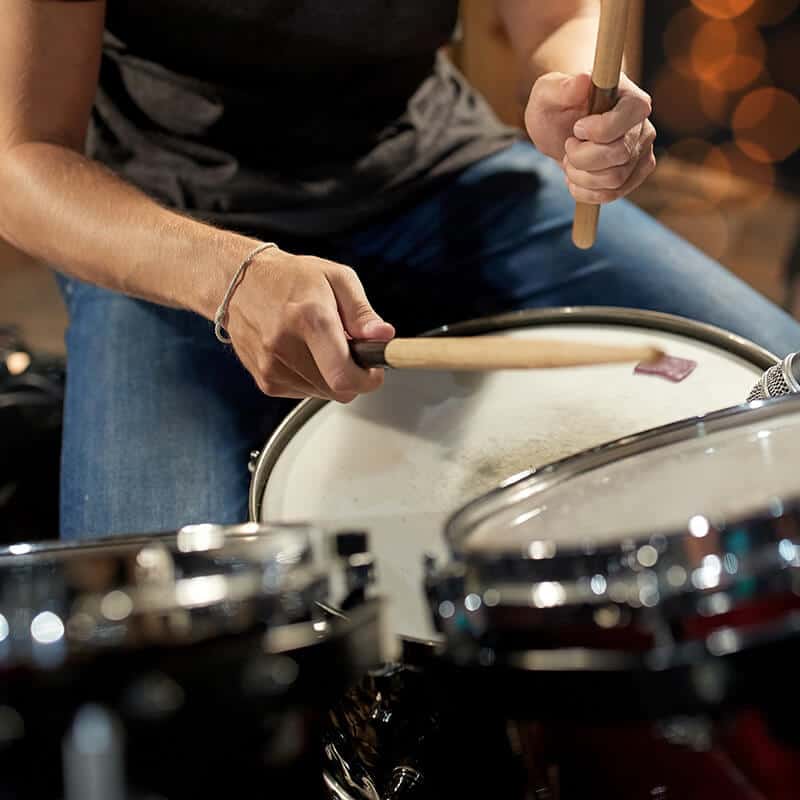 Musician Earplugs and other Custom Hearing Protection Devices
A&A Audiology also provides custom-fitted ear protection for a variety of high-noise environments. Hearing protection is used by pilots, coaches, construction and factory workers, dentists, athletes, hunters/shooters, race car drivers, nightclub staff, musicians and anyone interested in protecting their hearing.
Hearing Aid Accessories
Hearing aid accessories such as dri-aid kits, tubing blowers, cleaning accessories, earmold tubing and hearing aid batteries are available for sale in the Hearing Clinic. If you wish to have batteries mailed to you, please contact us.
---
Have Questions?
Get in touch with us today to get answers to questions or schedule an appointment.
Contact Us