When it comes to selecting hearing aids, today it seems like there are so many features and styles it can be hard to know which ones to choose.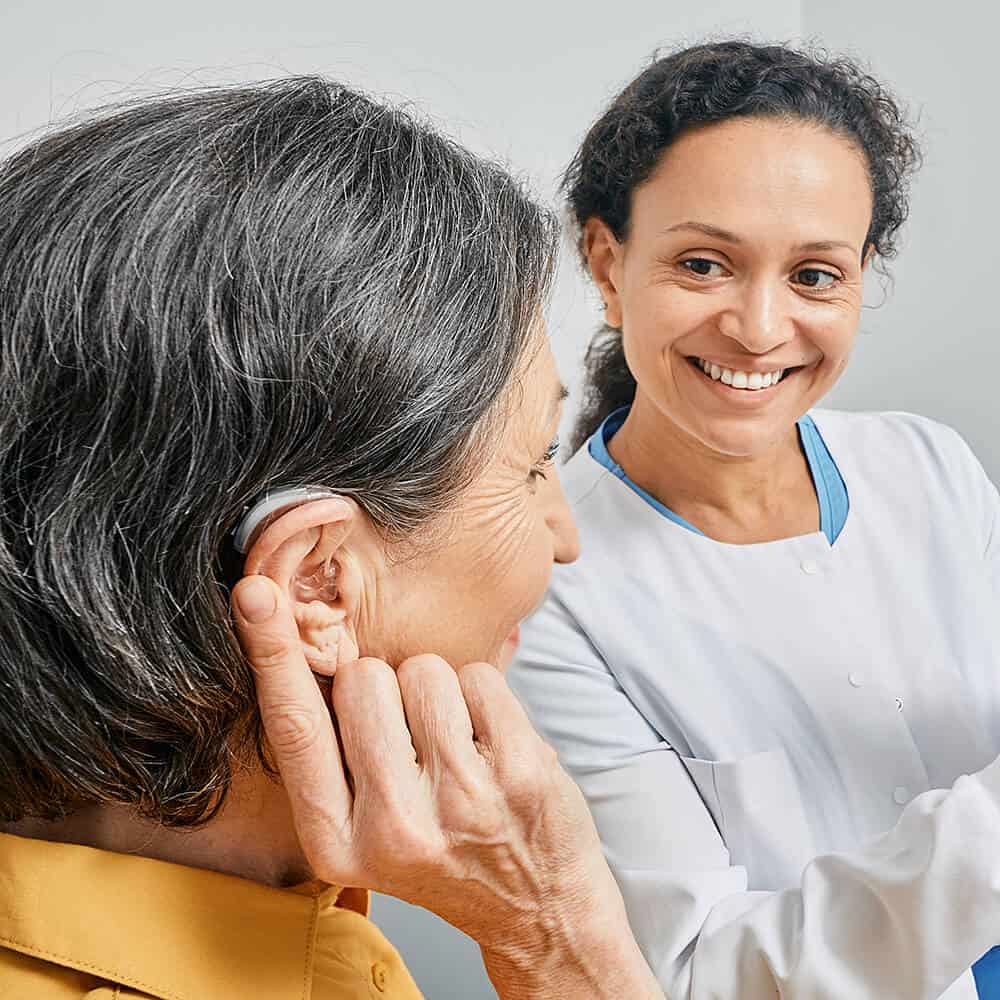 At A&A Audiology we take the guesswork out of choosing the best hearing aids for you. Not only do we offer comprehensive screening and interviews to help determine the best features and style for your lifestyle, but we offer only the industry-leading hearing aid brands in quality and performance.
We know you'll be spending a lot of time with your hearing aids when you work and when you play—in noisy environments and peaceful moments. Let us help you find the most supportive hearing aids for you. To prepare for your upcoming fitting, it is helpful to do your research ahead of time. Here is a list of the hearing aid brands we closely work with and some of the most state of the art innovations they offer.
Signia
Hearing the people in your life can be difficult when you are experiencing hearing loss. It might even be hard to hear yourself when speaking and this can be concerning. Signia has a new line of hearing aids that can help you hear both sides of the conversation. Their latest technology can help you get back to an improved level of communication with others.
When you have hearing loss it can make it hard to hear the people in your life and even your own voice may be hard to hear. However as of March 2023 Signia has offered a new family of hearing aids which is guaranteed to improve your everyday communication.
"Signia is committed to developing world's first technologies that enhance hearing in even the most immersive environments, equipping today's consumers with the solutions they need to live life to the fullest," said Mike O'Neil, President of Signia U.S. "With our Augmented Xperience platform, we've changed the way users hear the world; now, beginning today, we can offer more consumers than ever before the opportunity to hear brilliantly, regardless of their hearing loss level and budget."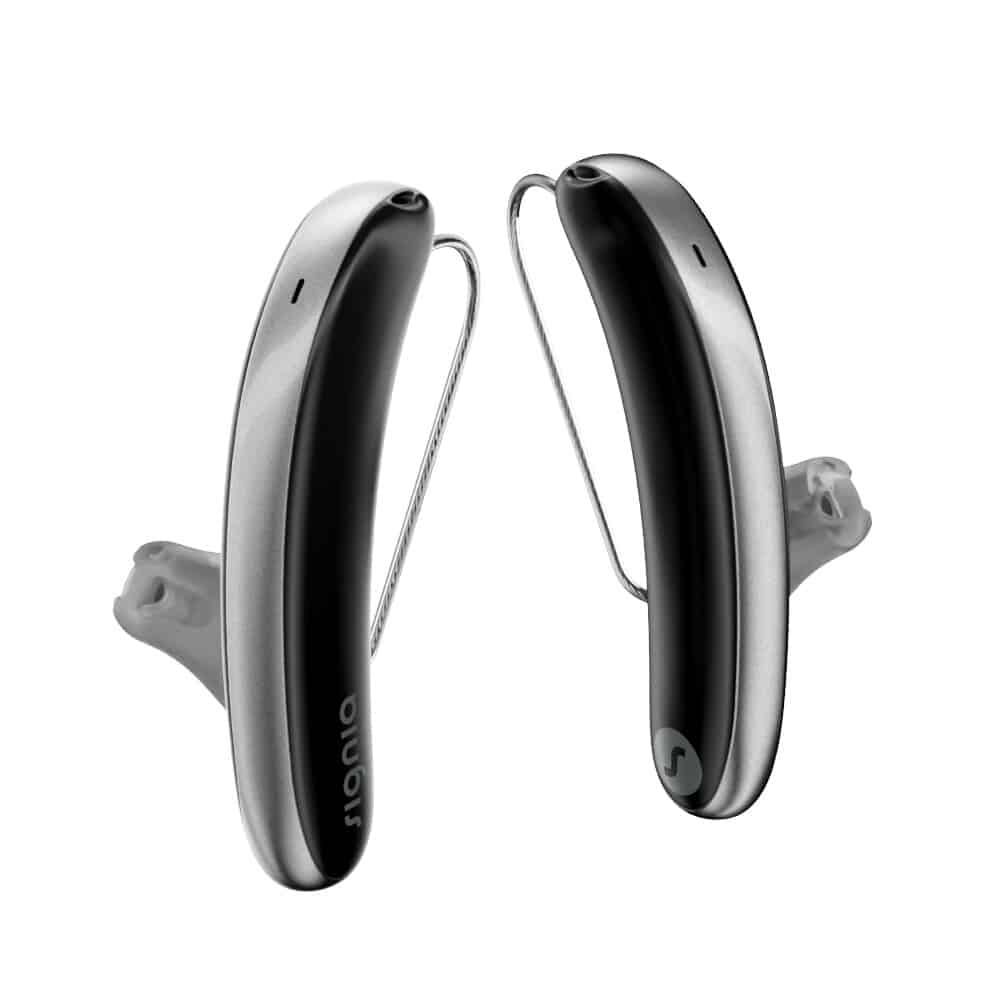 Now available from Signia Augmented Xperience platform, including:
Signia Styletto AX,
Signia Pure Charge&Go AX,
Signia Insio Charge&Go AX
Signia Pure 312 AX,
Signia Augmented Xperience platform hearing aids are now available at five tiers of technology including two tiers designed for those with budget in mind. All these new hearing aids offer Signia's world's first Augmented Focus™ technology which processes speech and background noise separately to create a clear contrast between the two, then recombines it to offer hearing clearer than ever before.
Widex
Founded in Denmark, Widex has been at the forefront of assistive listening innovation since 1956. This family-owned company today is one of the world's largest manufacturers of hearing aids. Years of experience and a focus on the hearing aid user has pushed us to develop digital technology at a level of quality that is unrivaled, famous for our function, and reliability, Widex is a name in hearing aids you can trust!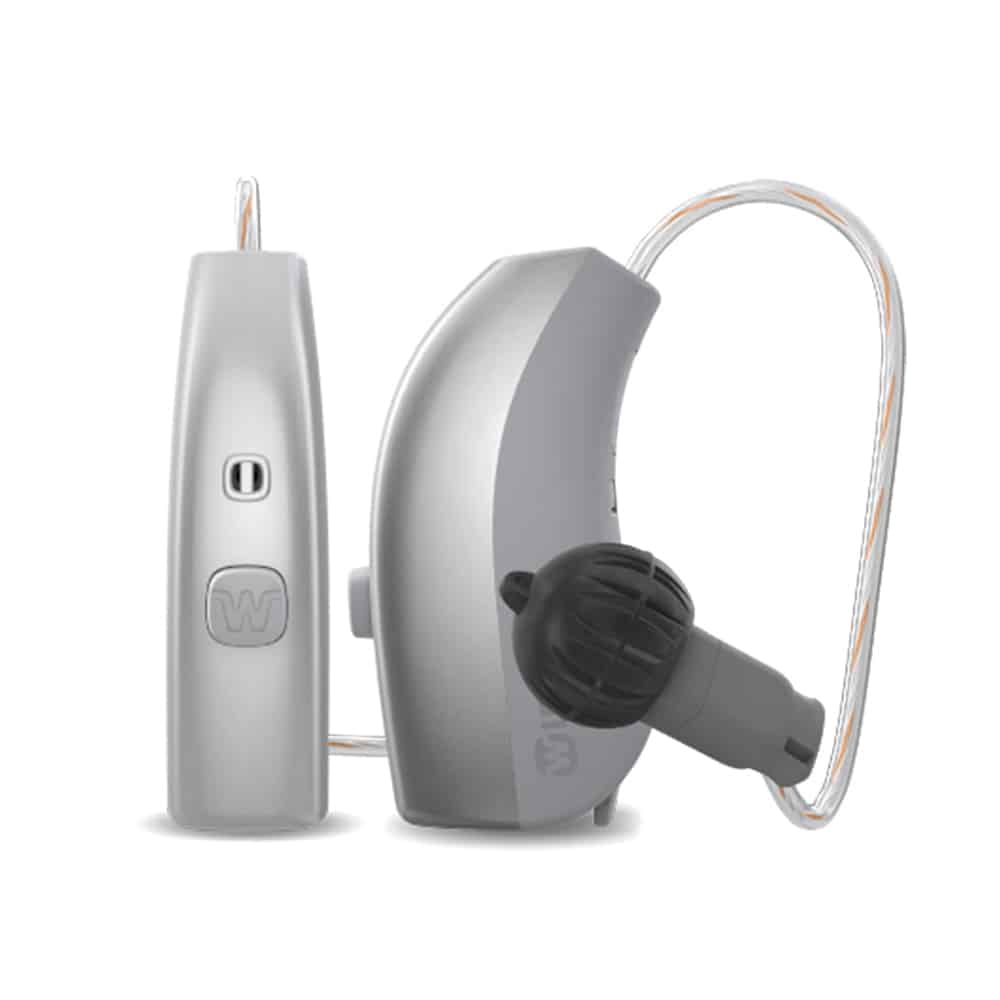 What is new with Widex?
We continue to offer sound quality like none other, emulating natural sound free of distortion. As of 2023 innovations in Widex hearing aids includes company's PureSound™ technology, which dramatically reduces the sound processing time, continuing to improve on sound quality. In addition, look for
acoustically superior ear-tips,
Continued enhancements in AI personalization,
a new receiver-in-the-canal (RIC) model,
and Widex SoundRelax, for tinnitus masking and support.
Rexton
Rexton hearing aids have been pushing the limits of clarity with hearing aids since 1955, based on the idea that hearing aids should be accessible to all. Not only do they offer enhanced speech understanding, durability, and personalization for your needs around wearing comfort throughout the day, but ease in communication as well!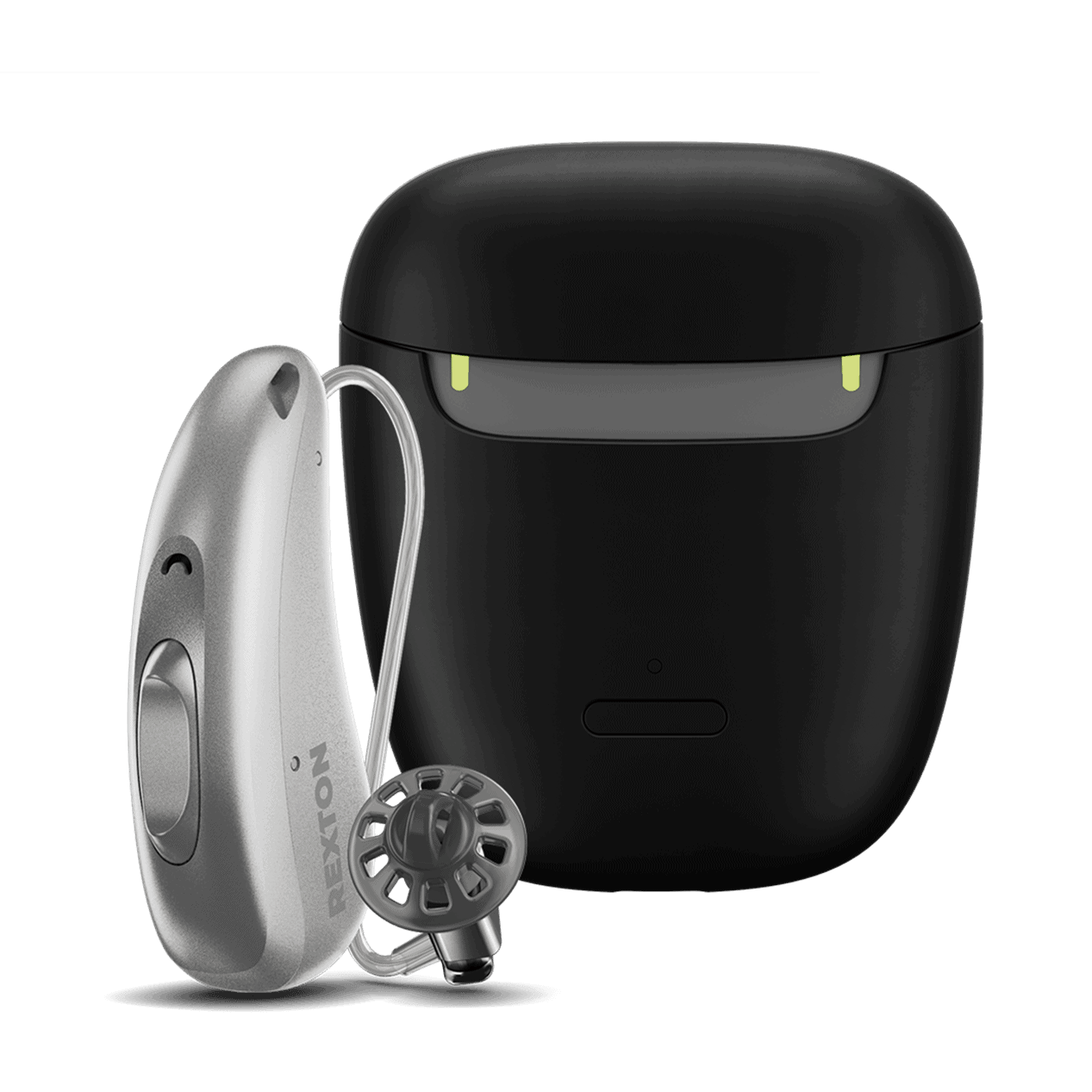 We offer a range of hearing aids to support better hearing for virtually any listener in any environment including these new innovations for 2023:
BiCore: BiCore is designed to enhance background noises and passing conversation speech sounds simultaneously, giving you more access to the people and world around you.
MotionCore: MotionCore hearing aid models are designed to adapt to your environment in real time so you can clearly hear no matter your location, using adaptive AI machine learning.
TruCore: TruCore models are designed to deliver a comfortable, clear, and natural listening experience wherever you go.
MyCore: MyCore models emulate binaural signal processing of natural hearing with two ears, so you can hear more similar to a normal hearing range.
Phonak
Phonak strives to create "a world where everyone enjoys the delight of hearing and lives a life without limitations". Based in Zurich, Switzerland, The Phonak believes in being passionate about supporting hearing impairments, always engaging with customers, and continuously pioneering technological advancements including increased usability and in the hearing aid industry.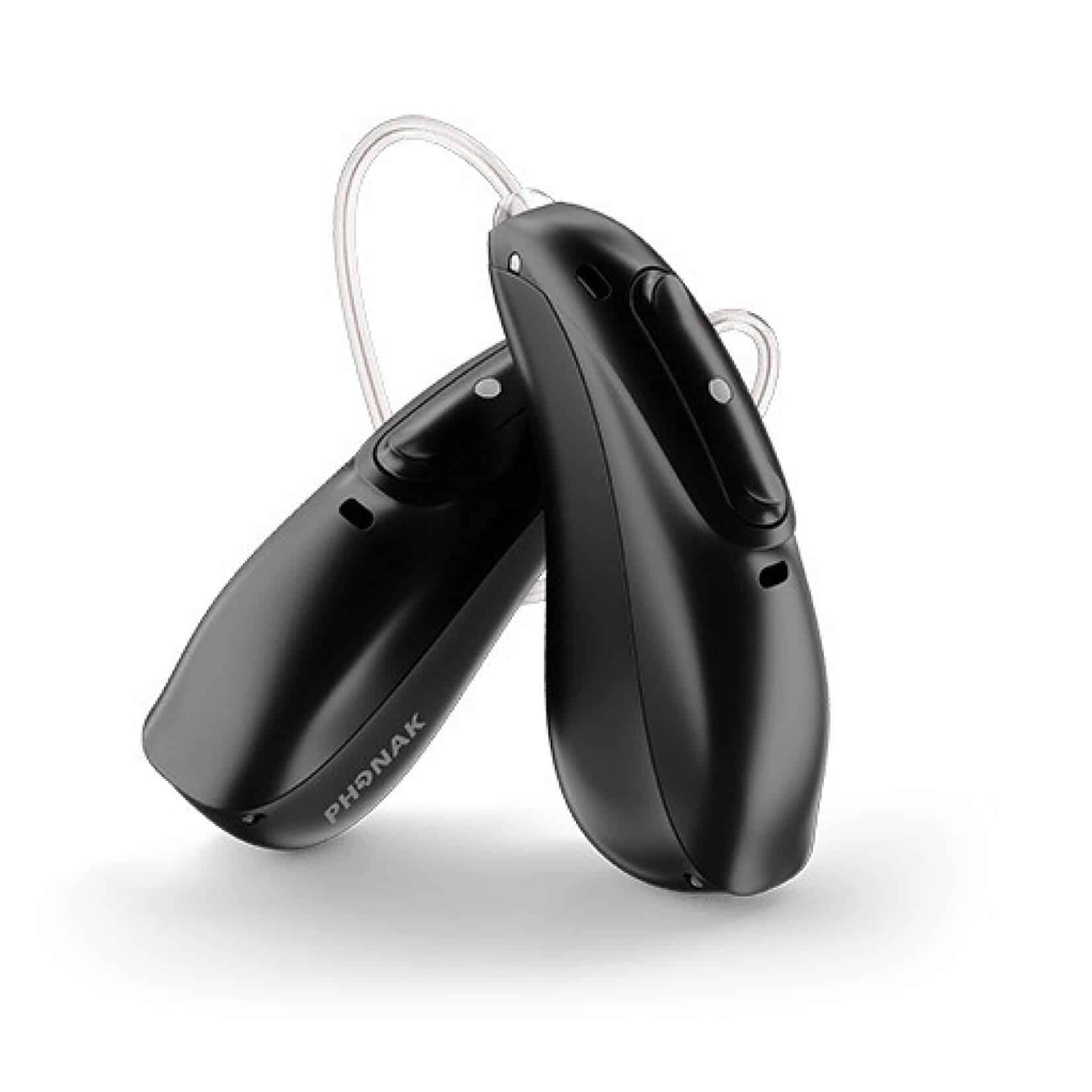 Discover Phonak Lumity, which offers Phonak smart speech technology to enhance speech understanding. We know that the people in your life at home, work and out and about are important to you and with Lumity hearing aids from Phonak we can offer a solution to improve communication every day.
Oticon
Do you live an active lifestyle, with a busy schedule, and plenty of time outside, biking, jogging, hiking, or playing on a team? Then Oticon's hearing aids are for you! Built with the intent to support people with hearing loss, who still want to live an active lifestyle find out what Oticon has to offer!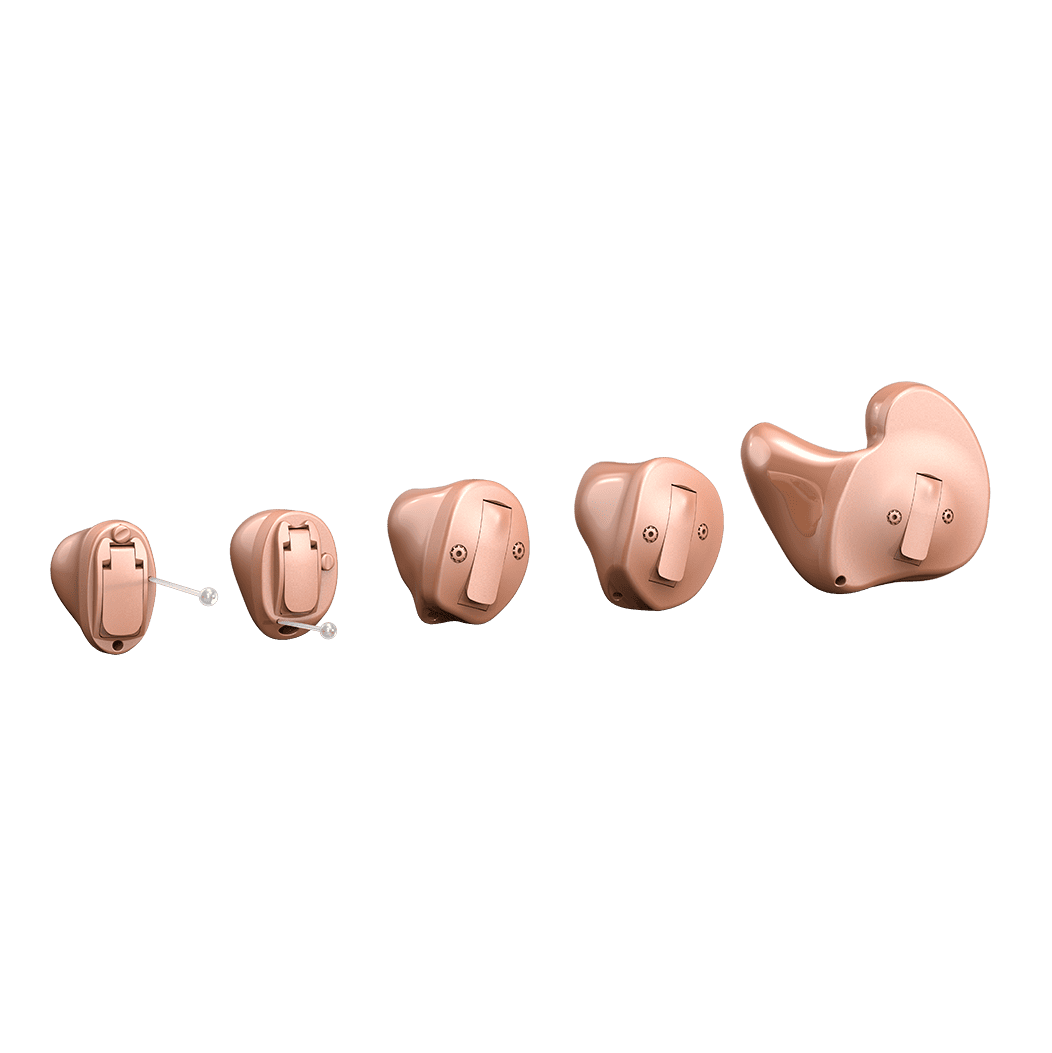 The latest in Oticon offers innovations such as the SuddenSound Stabilizer from which instantly detects and balances soft and loud sudden sounds so that they are audible without being disruptive or stealing focus. This technology also supports reduction of wind when spending time outside.
In addition, Oticon's Deep Neural Network (DNN) technology provides the brain with access to 12 million real-life sounds which offer complex and natural soundscapes, strengthening sound quality.
---
Have Questions?
Get in touch with us today to get answers to questions or schedule an appointment.
Contact Us
---